WELCOME!
We are thrilled that you're here! If you are new to CPA advertising, you're in the right place.



GET STARTED

No Fraudy-Fraudsters!
As we mentioned in Our Focus, we build relationships on honesty and trust. If you're not an honest, trust-worthy publisher, then you need not apply.

How are advertisers protected from fraud?
Without getting technical and giving all of our secrets away, let's just say we've got it covered. Fraudy Fraudsters never stop trying new ways to try to take advantage of networks. We are constantly developing new ways to catch and, moreover, prevent fraud. Remember, we built our platform, PointClickTrack, from the ground up. We can upgrade, change and improve it as often as we need to. By giving Fraudy Fraudsters a constant moving target, we ensure our advertisers get the highest quality leads in the industry.



Refer-A-Pub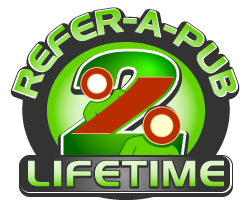 Earn commissions by bringing new publishers to PointClickTrack! You will receive a 2%-LIFETIME of all referred publisher's commissions.


This is money you'd receive every month! – FOR LIFE! – for doing nothing!


Why Choose PointClickTrack?


We focus on being honest and straight-forward with each of our publishers. This lays the foundation of a great relationship built on trust and mutual respect. Which then provides our advertisers valuable, honest leads from a network they can trust.




We are driven to provide valuable leads for our advertisers. You can help by bringing honest leads and traffic to our network. You'll be rewarded for your quality leads.




We will pay you on time, every time. No exceptions. Boasting false payout claims is not our style. We are the best at paying consistently, on-time, every time, without fail.




Our Platform was built from the ground up in 2008. Every day we work to improve it and reshape it to our publishers' needs. It is completely proprietary and we have full control over every ounce of code. This means we have the ability to adapt our platform to changes that publishers like you suggest.




We Have The Best Tools in the biz. You'll have access to our reporting tools postback, multi-site postback and API. You'll also get our Content-Monetizer; PointClick's customizable widget for monetizing your website's content. Our tools, just like our platform are not duplicates of existing standards. We strive to build unique, leading edge software customized to our publishers' needs.




You will receive your very own affiliate manager when you sign up. Any time you call, message, or email, you'll get the same representative.